Innovation, Creativity & Problem-Solving
The following is an excerpt from an article by DrawSuccess founder and Chief Innovation Officer Brownell Landrum in the November 17 issue of ASTD Links Magazine:
Innovation, Creativity & Problem-Solving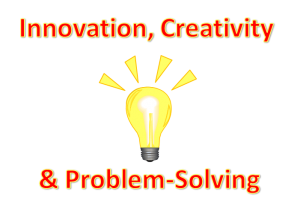 Innovation is more important now than ever before. Without it, companies risk losing sales and market share to competition. 3M, a historical leader in innovation, draws 25% of their sales from products released in the past five years, which begs the question: What % of your company's sales in five years will come from products you're not selling today? The next question, of course, is: Where are the ideas for new products, services and programs going to come from? And how can Training help?
Many companies are embracing a strategy of Innovation at All Levels. To accomplish this goal, Training can offer programs that help employees generate ideas for new products and services, classes to stimulate creative problem-solving, solutions to improve decision-making, and, perhaps most importantly, programs to maximize employee engagement to ensure successful implementation of new product initiatives.
See below for a full list of the topics: